BOOST YOUR CROSS-BORDER SALES BY OPTIMIZING YOUR INTERNATIONAL SHIPPING COSTS.
The IMX Pack solution ensures optimized costs from the very first parcel. We deliver daily to your customers worldwide.
Shipping costs are no longer an obstacle to your foreign customers making purchases. IMX Pack is a full range of cross-border delivery services negotiated with 200 public and private postal operators around the world, plus more than 45 local delivery service providers. All are regularly subject to competitive tendering to ensure the best service at the best price.
"OPTIMIZED RATES FROM THE VERY FIRST PARCEL"
How does it work?
From your warehouse, IMX manages your parcel delivery worldwide at optimized cost: whether it be single parcels, signed-for delivery, tracking, express delivery, international returns or delivery to collection points.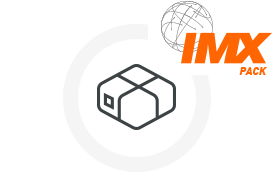 Quick and economical, IMX Pack is a service particularly suited to international deliveries of small, low-value parcels that don't need tracking services.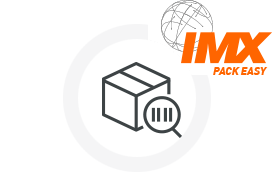 IMX Pack Easy is ideal for the international delivery of low-value, small parcels with tracking but no signature required.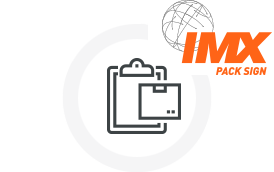 IMX Pack Sign is a tracked and signed-for delivery solution at highly competitive rates, thanks to our agreements with the best specialists in the country of destination.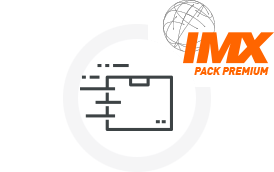 With IMX Pack Premium, enjoy the best rates for express parcel delivery worldwide thanks to our agreements with the leading international express delivery service providers.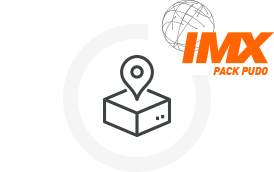 With our IMX Pack PUDO, deliver worldwide to collection points in countries where this delivery method is available (Benelux, Spain, Germany and the UK).
IMX Pack Reverse offers a range of solutions to manage returned goods from around the world: return labels, direct returns to your warehouse, groupage, local return addresses and more…
IMX PACK: RELIABLE SHIPMENT SOLUTIONS RIGHT TO THE LAST MILE
From parcel pick-up to delivery to your customer's home or a collection point, we use the most effective local network for last mile delivery.
Our IMX Pack range includes several cross-border delivery and returns solutions offering different levels of service, according to what you want for your customers.